EU interior ministers support single registration systems for people fleeing Ukraine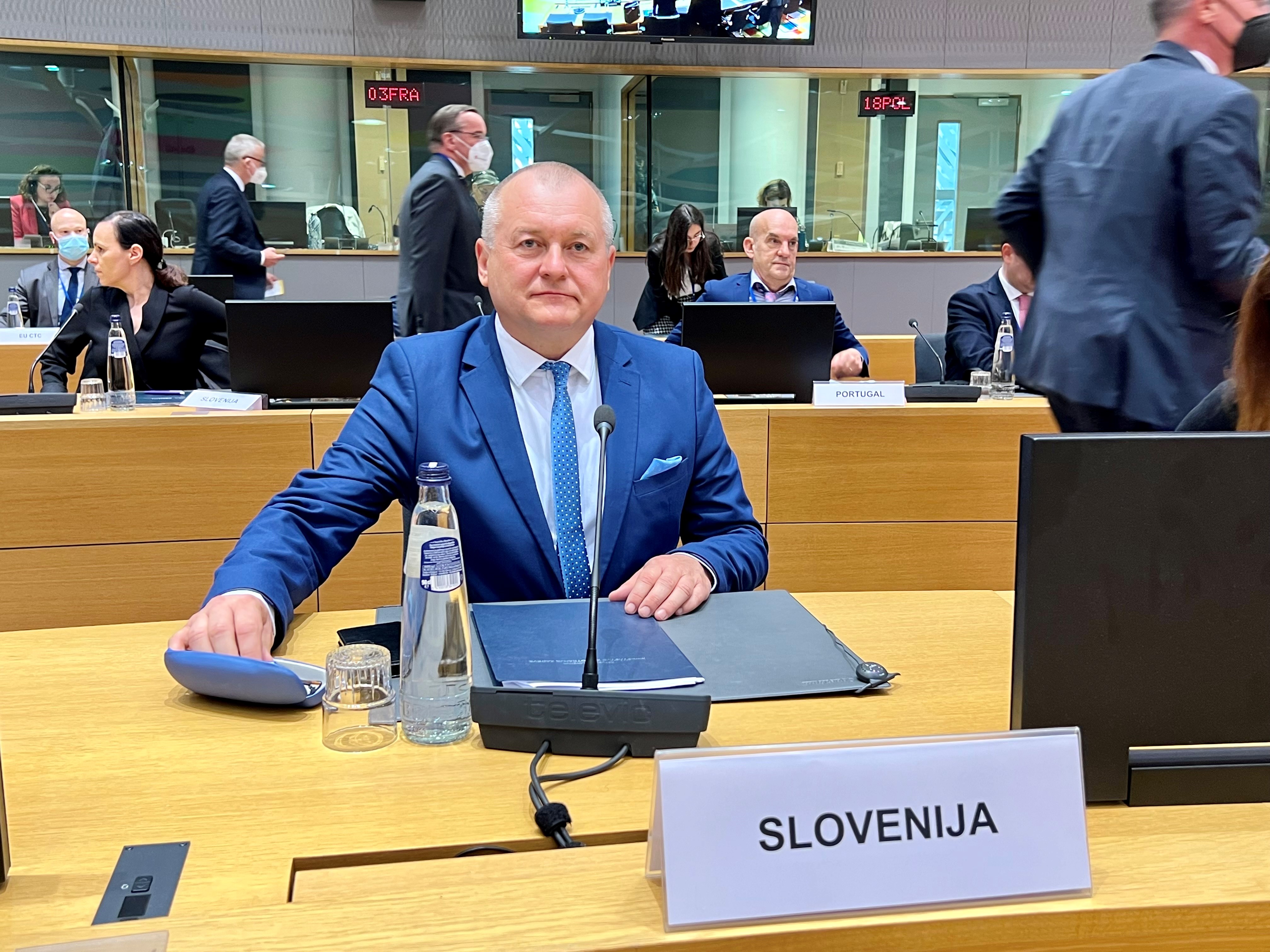 On the sidelines of the Council meeting, which opened with a speech by Ukrainian Interior Minister Denis Monastirsky via VTC, the Slovenian State reiterated Slovenia's solidarity with Ukraine and its people. "From the beginning, we have been providing support to people fleeing the war to Slovenia, while we are also participating in the EU Civil Protection Mechanism providing humanitarian aid to Ukraine.
More than 3.5 million people have fled Ukraine since the start of the aggression and most of them have found refuge in the EU. Ministers expressed their support for supporting a single registration system at EU level. "We believe that the single registration system will serve as a tool to prevent misuse of the temporary protection regime and reduce the risk of human trafficking," Kangler said.
He stressed the importance of coordinated and practical exchange of information between Member States concerning the reception of refugees. "We see this as a role that could be taken over by the European Commission or as a solidarity platform that could help coordinate the transport of refugees fleeing Ukraine to EU destination countries."
"Lately, we have received information about emerging criminal phenomena related to the crisis in Ukraine. We must respond adequately and prevent criminal groups from exploiting the difficult circumstances of refugees fleeing Ukraine," Kangler said in his comment on the security component. Here too, the timely exchange of all relevant information between Member States and the support of EU agencies, in particular Europol and Frontex, remain essential. "Their support is invaluable, particularly in providing analytical products that provide surveillance and intelligence on emerging threats and trends. This serves as the basis for our planning of operational responses," added the secretary of State. The ministry and the police understand the vulnerability of refugees and have implemented prevention and awareness-raising activities to help prevent human trafficking.
Ministers took note of the situation in Moldova. The Republic of Moldova has asked the EU to help in the reception of Ukrainian refugees. The Council supported standard operating procedures to help unburden Moldova and facilitate the vulnerability assessment of refugees so that they can receive immediate and adequate support and care upon arrival in the country of destination.
In addition to the help of EU agencies, whose staff have been deployed to the most affected EU countries bordering Ukraine, the European Commission has also distributed the funds of the migration and border management fund to mitigate the consequences of the influx of people fleeing Ukraine. While welcoming the European Commission's swift action, the Secretary of State proposed that the potential use of funds from the Internal Security Fund, which has so far remained untouched, should also be considered, as had recently noted Slovenian Minister Aleš Hojs in his letter to Commissioner Ylva Johanson.