Going further and further to guarantee Putin's failure: article by Liz Truss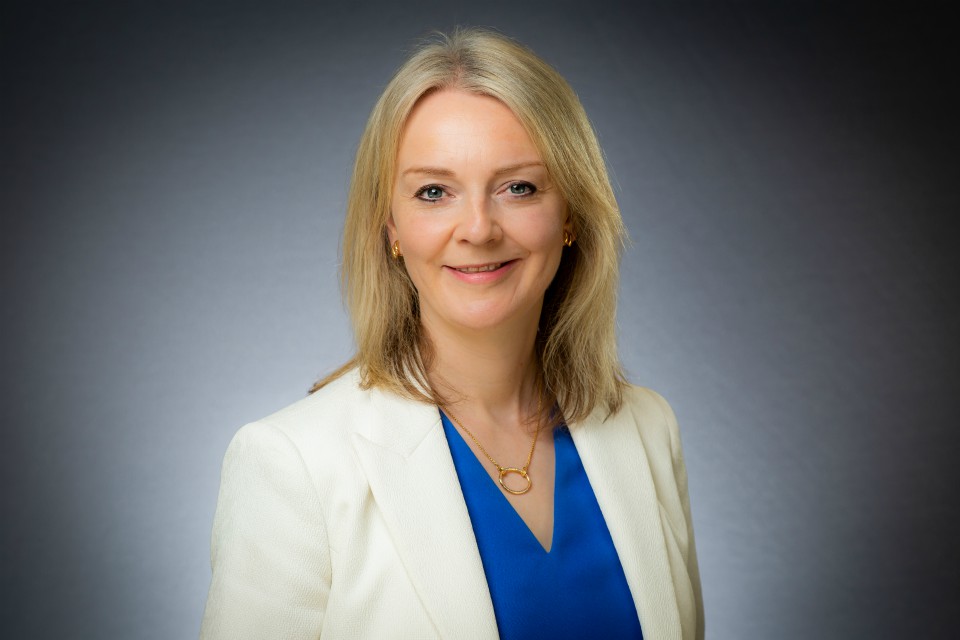 Vladimir Putin's unprovoked and illegal invasion of Ukraine has sparked a resurgence of political unity and resolve. We saw the G7 come together like never before under the leadership of the UK last year and now Germany this year. Yesterday's G7 summit in Brussels under the chairmanship of Chancellor Scholz cemented our determination to stand together in the face of this aggression.
Putin expected us to stay there when his thugs invaded us a month ago. Instead, we acted decisively with our allies to cripple its war machine with the toughest sanctions the world has ever seen. The G7 has been at the forefront of this international response, targeting all those who are complicit in this invasion.
We are acting on our repeated warnings to the Kremlin. As early as December, I was alongside Annalena Baerbock and my other G7 counterparts in Liverpool under the British Presidency to make it clear that any aggression against Ukraine would have massive consequences.
Our alliance of democracies covers more than half of the global economy, giving us unparalleled leverage to exercise through sanctions. Our actions under German leadership have cemented the position of the G7 as the most important coordinating body in this mission. We have collectively hit the Russian oligarchs, banks and businesses, cutting off funds from Putin's regime and degrading its ability to sustain aggression.
Our Prime Minister joined G7 leaders yesterday to advance our next steps. He made clear the UK's determination to work with our allies to step up military and economic support for the people of Ukraine to bolster their defenses as they turn the tide against Putin's forces.
That is why we are striving to go further and further than ever to ensure Putin's failure in Ukraine. We will deepen our focus by focusing on new industries and people who aid and abet Putin's regime.
We are working with our allies to close the loopholes and prevent others from helping Russia escape the full force of our sanctions measures. We will continue to increase the pressure on Russian companies and the oligarchs closest to Putin. Our message to those around him is clear: from the homes of Hampstead to the Port of Hamburg, there is nowhere to hide
I congratulate Chancellor Scholz on marking a turning point with his decisive leadership in defense and security. He made the historic decision to increase Germany's defense spending and start sending military aid to help Ukraine defend itself. He has also been bold in freezing Russia's Nord Stream 2 gas pipeline. – new generation aerials. We are also working with our allies to jointly reduce our dependence on Russian oil and gas. It may be difficult, but freedom and safety must come first.
We will broaden our approach by rallying our friends more in defense of sovereignty and security. Putin is waging all-out war against Ukraine and a frontal attack on the foundations of freedom everywhere. That is why we must strengthen our global coalition by reaching out to countries around the world who are ready to defend their sovereignty.
We will also expand our economic toolbox to look at all aspects of Russia's international relations to further isolate it. Nothing and no one can be off the table. We will redouble our efforts to compress the Kremlin with new waves of sanctions in the days and weeks ahead.
The UK recognizes that this is just one key part of our wider response to the horrific scenes unfolding in Ukraine: in terms of humanitarian aid, NATO reinforcement and support other vulnerable countries such as Moldova, we and Germany are side by side. We know that all of this work will have greater impact by working closely with our allies, including through the G7.
Together, we all have a historic duty to keep the flame of freedom alive in Ukraine, rather than seeing it go out across Europe and the rest of the world. We are clear that our like-minded democracies will not waver or waver. At this critical time, we will continue to increase the pressure and work in unison under the German leadership of the G7 to end this war.
We have to prepare for some difficulties as a result of the sanctions, but that will be nothing compared to what the Ukrainian people are enduring. They ask for nothing more than to live in peace and security, in the same way that families in the UK and Germany do too.
Every step we take will be designed to help restore Ukraine's sovereignty and territorial integrity. That is why we are deepening and broadening our mission to guarantee Putin's failure.