It's time for NATO to change its approach to Russia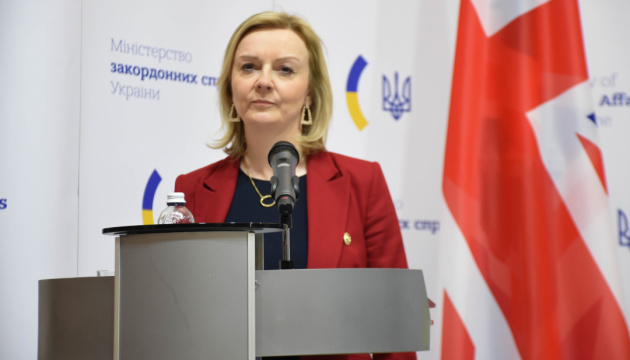 UK Foreign Office chief Liz Truss believes the era of engagement with Russia is over and now is the time for the alliance to reconsider its relationship with the country.
Truss made the statement during a dinner with NATO foreign ministers in Brussels on Wednesday, Ukrinform reports citing CNN.
In his remarks, Truss told his NATO counterparts that "the NATO-Russia Founding Act is dead and it's time to abandon an outdated approach to managing Russia," the Ministry of Foreign Affairs said. Foreign Affairs.
"The era of engagement with Russia is over," Truss said, adding that "we need a new approach to security in Europe, based on resilience, defense and deterrence," said Truss.
Read also: Kuleba, framework discuss sanctions against Russia
According to the head of diplomacy, NATO cannot allow "security vacuums" on the eastern borders of the alliance and should "rethink" support for countries "caught in the web of Russian influence" such as Georgia, the Moldova, Sweden and Finland.
The foreign minister also urged her partners to toughen sanctions and arm Ukraine "quickly and decisively…to guarantee Putin's failure."
She also said she was working with her G7 counterparts to toughen sanctions against other Russian banks.
Read also: Britain donate more than 20 ambulances to Ukraine
As Ukrinform reported earlier, on February 24, 2022, the Russian Federation launched an unprovoked war against Ukraine. Invaders shell and shell peaceful towns and villages across Ukraine, torturing and killing civilians.
Russia's aggression against Ukraine provoked a firm and united response from the European Union, which imposed severe sanctions on Russia, provided substantial political, economic, financial and military support to the Ukraine and welcomed millions of Ukrainians fleeing Putin's war.