Moldova faces another Russian gas supply shutdown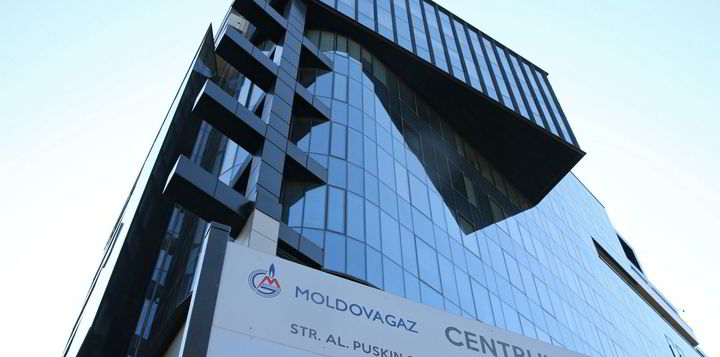 Moldovan gas importer and distributor Moldovagaz has issued a new warning about the possibility of losing access to Russian gas supplies later in January and February.
Payments from its customers have not been high enough to cover its own bills with Russian gas giant Gazprom for supplies so far this year.
Moldovagaz board chairman Vadim Cheban said the company bought gas from Gazprom at an average of $647 per thousand cubic meters in January, when it could only bill its customers at the government-approved maximum price of $430 per thousand cubic meters.
On social media on Tuesday, Cheban said the company had asked its shareholders – the Moldovan government and Gazprom – to consider providing short-term bridging loans or deferring payment past the current due date of 20 January.
Earlier in January, Moldovagaz said it had been unable to secure loans from Moldovan banks due to outstanding multimillion-dollar arrears to Gazprom for past gas deliveries.
Cheban said the company also asked the Moldovan government for a temporary refund of contributions to the national budget worth $22 million made through value-added tax payments made by its customers.
The article continues below the ad
Last year, the government granted Moldovagaz a loan of 75 million dollars to enable it to pay Gazprom and avoid the interruption of supply.
In addition, Cheban proposed that the government cover the difference between the energy prices paid by households and the actual price that Moldovagaz has to pay.
The Moldovan government has not yet given its response to Moldovagaz's proposals.
However, on Monday, Infrastructure and Regional Development Minister Andrey Spynu told a local TV channel that Moldova would push Moscow to revise the terms of its gas supply contract with Gazprom after this winter.
Moldova narrowly avoided a complete halt to Russian gas supplies in November after signing a last-minute deal with Gazprom to extend Moldovagaz's long-term deal with the Russian monopoly on modified tariff terms for another five years.
The country, along with the southern part of its neighbor Ukraine, is part of a region that has always been the subject of assertions of Russian interests and geopolitical power games linked to access to the Black Sea.
Russian supplies via Ukraine down sharply
International tensions are heightened by fears of a Russian invasion of Ukraine, but analysts can already point to a sharp reduction in Russian natural gas flows to Europe via Ukraine and Poland.
A further cut this month, which remains unexplained by Gazprom, has further heightened energy security concerns and analysts believe that any direct military confrontation in Ukraine will most likely lead to a complete shutdown of Russian transit gas supplies to Europe via this country.
Russian government officials have repeatedly urged European authorities to remove regulatory obstacles to the controversial Nord Stream 2 undersea gas pipeline to Germany – for which certification remains pending – in order to gain access to alternative supplies .
According to Gazprom revelations, its gas supplies via Ukraine to Europe and Moldova fell to less than 50 million cubic meters per day from January 14, although they operated at the rate of more than 124 MMcmd during the same period in January 2021.
In a separate statement, Gazprom said its gas production increased by 2% to 23 billion cubic meters in the first half of this month compared to the same period of 2021.