Struck by the loss of Russian and Ukrainian markets, Moldovan farmers turn to the EU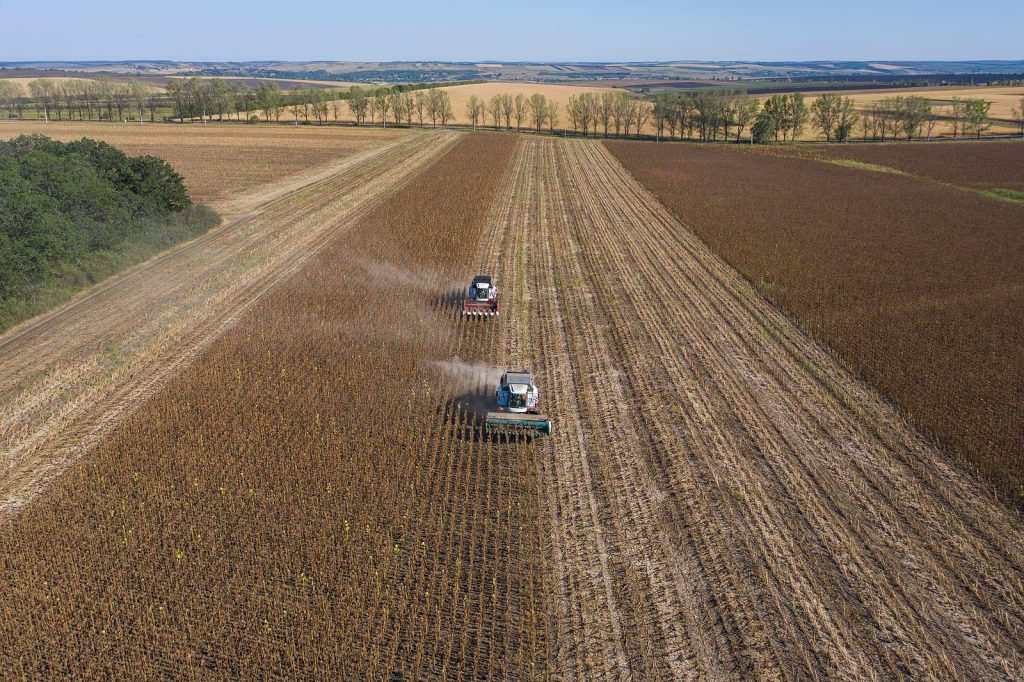 New regulations mean that Moldova can at least double its exports of agricultural products – for a period of one year – to the European Union without any customs duties being applied.
Agriculture remains the main pillar of the Moldovan economy. According to the US government's International Trade Administration (ITA), agricultural land covers 75% of the country's territory and the agricultural sector employs more than 27% of the country's workforce. Agricultural production typically accounts for around 12% of Moldova's GDP.
Combined with the agro-food industry, the sector represents more than 16% of GDP and around 45% of total exports.
---
---
The country has soil resources and favorable conditions for agricultural production. Moldova's fertile black soil is ideal for growing fruits and vegetables, while the moderate continental climate with short, relatively warm winters and long, hot summers allows for early planting, giving growers a strong competitive advantage.
Moldovan farmers have experience in a wide variety of agricultural activities, and these factors, combined with affordable labor costs, especially in rural areas, favor the production of high-yielding crops and labour-intensive that are competitive in export markets.
The news that the European Council of 18 July adopted regulations temporarily liberalizing trade in seven Moldovan agricultural products which are not yet fully liberalized (tomatoes, garlic, table grapes, apples, cherries, plums and grape juice) will give So a huge boost to a country whose economy has been badly hit by Russia's invasion of neighboring Ukraine.
The new regulations mean that Moldova can at least double its exports of these products – for a period of one year – to the European Union without any customs duties.
Redirect exports to the EU
Moldova's ability to trade with the rest of the world has been affected by the Russian invasion, as its exports are highly dependent on Ukrainian infrastructure and because it has largely lost access to its markets in Ukraine, Russia and Belarus.
The temporary trade liberalization measures will redirect a large part of these exports to the EU.
"We cannot ignore the impact of Russia's war of aggression against Ukraine on Moldova," said Czech Industry and Trade Minister Jozef Síkela. Czechia currently holds the rotating presidency of the European Council.
"With the lifting of duties on the remaining agricultural products that are not yet fully liberalized, Moldova can now export at least twice as many of these products to the EU duty-free. With these exceptional measures, the EU is deepening its trade relations with Moldova and showing its support for the stabilization of the Moldovan economy."
The decision to liberalize trade comes just a week after the European Union announced that €53 million in budget support for Moldova issued in April will be increased to €75 million. Together with the €60 million budget support adopted at the end of last year, this brings the total European Union budget support package to Moldova to €135 million since December 2021.
This additional support will help Moldova – whose own breakaway region of Transnistria remains a potential hot spot if the war in Ukraine escalates – deal with the multiple repercussions of Russian military aggression against Ukraine. In particular, it will help the most vulnerable segments of Moldova's population cope with rising energy costs and support Moldova's long-term socio-economic recovery, energy security and energy transition.
This €135 million budget support program comes on top of a €150 million macro-financial assistance program and emergency assistance already provided by the EU to Moldova.
In addition, the EU continues to support Moldova's long-term resilience, notably through the Eastern Partnership Economic and Investment Plan, which aims to mobilize around €3.4 billion in public and private sector for five flagship projects: support for SMEs, trade facilitation, energy efficiency, connectivity and development of human capital.
Moldova Support Platform
Last week, at a Moldova Support Platform donor meeting in Sighișoara, Romania, the European Investment Bank and Moldova agreed on a €150 million loan to connect Moldova to the TEN-T network, a planned network of roads, railways, airports and water infrastructure. in the European Union.
"We may not have the power to stop the war in Ukraine today or tomorrow, because of Russia's brutality," German Foreign Minister Annalena Baerbock said after the event. which pledged 71 million euros in humanitarian aid and loans of 196 million euros. "But we have the means to help a democratic country avoid being crushed by the effects of this war."
According to the President of Moldova, Maia Sandu, "Moldova needs the support of partners to strengthen energy independence, ensure food security, strengthen transport and security infrastructure, but also continue national reforms, in order to move forward on our European way".
Moldova was granted candidate status by the EU in June, along with Ukraine.
According to data from the United Nations High Commissioner for Refugees (UNHCR), Moldova – with a population of just over 2.6 million – was hosting nearly 500,000 Ukrainian refugees at the end of June, putting a strain on the economy of the country.
In its latest economic forecast for the Emerging Europe region, the Vienna Institute for International Economic Studies (wiiw) warned that Moldova is heading for a recession in 2022, with the economy likely to contract by at least 1%.
---
Unlike many news and information platforms, Emerging Europe is free to read, and always will be. There is no paywall here. We are independent, not affiliated with or representing any political party or commercial organization. We want the best for emerging Europe, nothing more, nothing less. Your support will help us continue to promote this magnificent region.
You can contribute here. Thanks.