Ukraine resists: emerging Europe this week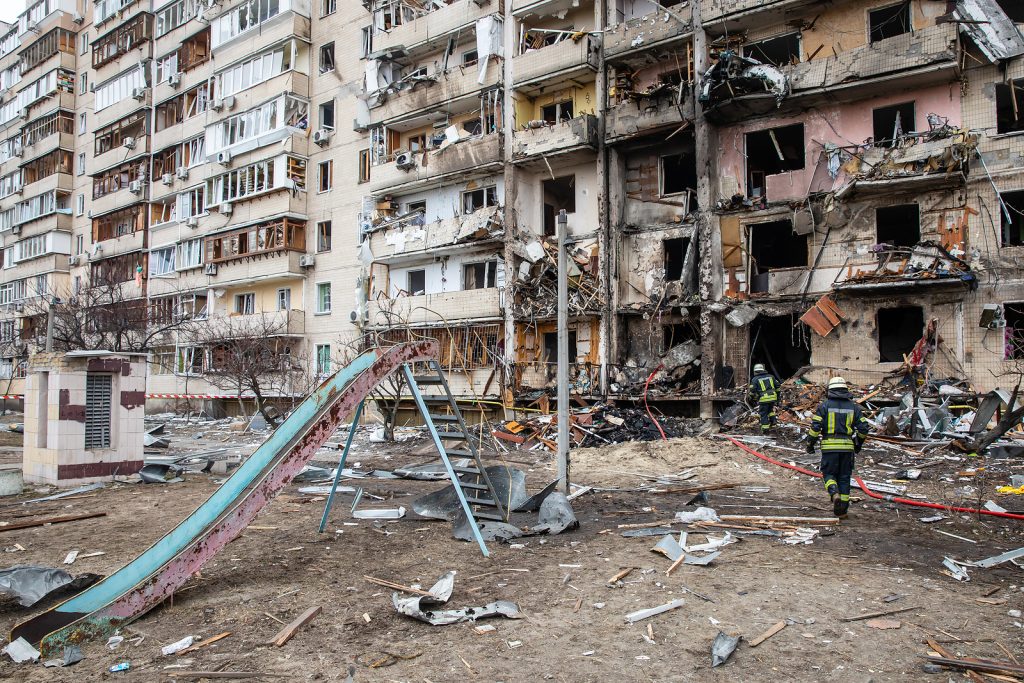 You can read all of our coverage of Russia's invasion of Ukraine, including explanations and articles offering background and contextual information here.
---
The Russian invasion of Ukraine
Ukraine Defense lines are resisting the Russian attack, the country's President Volodymyr Zelensky said on Thursday, despite continued shelling of major cities.
Since invading Ukraine on February 24 in hopes of a quick victory, Russian forces have failed to take any of the major urban areas except Khersonnear the Crimea, their advance was slowed by fierce resistance, poor logistics, and broken supply lines.
While maintaining their position that they cannot and will not be directly involved in the war, most NATO members have sent large quantities of defensive weapons to Ukraine. Non-NATO countries, including Sweden and Finland, have also offered material support to the Ukrainian Armed Forces.
The UN human rights office said 227 civilians have been killed and 525 injured since the invasion began, although Ukraine says more than 2,000 civilians have been killed. Ukraine has also claimed that up to 6,000 Russian troops have been killed in the fighting: the Kremlin says that figure is less than a tenth of that figure. The International Criminal Court in The Hague has opened an investigation into possible war crimes.
More than a million Ukrainians refugees fled fighting for neighbors Poland, Romania, Slovakia, Hungaryand Moldova.
On Monday, Ukraine officially applied for membership of the European Union, with Zelensky declaring in Brussels that he wanted membership "immediately" under a special procedure. Although unlikely to happen, the request is a firm statement of intent that Ukraine's path is irreversibly west. Thusday, Georgia (invaded by Russia in 2008; Moscow continues to occupy a fifth of the country) has also formally applied for EU membership. Moldova is expected to follow suit today (March 4).
In response to the harsh economic, sporting and cultural invasion punishments were imposed on Russia, isolating it from much of the world. A ban on Russian Airlines companies entering European Union, United Kingdom, United States and Canadian airspace grounded most international flights, while several Russian flights banks were cut off from QUICK financial messaging system. The company behind the Russian gas pipeline project Nord Stream 2 has been forced to file for bankruptcy. Fitch and Moody's cut Russia credit rating to "junk".
Major international companies such as Airbus, Apple, Boeing, BMW, Ford, General Motors, H&M, Mercedes and Nike have cut Where partially suspended links with the country. Google has blocked mobile apps connected to Russian broadcasters RT and Sputnik, after previously removing Russian state publishers from news-related features, while Microsoft said it would remove RT's mobile apps owned by the State of the Windows App Store and would ban ads on Russian state-sponsored sites. media.
Russian sports teams have been expelled from international competitions, including the FIFA World Cup.
Other news
from Kosovo Parliament on Thursday approved a resolution calling on the government to start negotiations on NATO membership after Russia invaded Ukraine. Kosovo has been guarded by NATO troops since 1999, when a war between ethnic Albanians and Serb forces ended, but the country of 1.8 million now wants to join the alliance. Serbia – which continues to claim that Kosovo is a Serbian province – remains one of the few European countries that has not imposed any sanctions against Russia.
Poland will increase spending on its armed forces more than expected, the government said on Thursday, as Russia's invasion of neighboring Ukraine draws attention to Warsaw's defense capabilities. Moscow's assault on Ukraine has shaken NATO member Poland, where memories of Soviet rule after World War II run deep.
Romania should also increase its defense spending, to 2.5% of gross domestic product, from 2% currently after Russia invaded Ukraine, President Klaus Iohannis said on Tuesday.
Armenian lawmakers this week elected Vahagn Khachatrian as the country's new president following the sudden resignation of Armen Sarkisian in January. The former high-tech industry minister won 71 votes in the second round of voting among lawmakers on Thursday, seven more than needed despite a boycott of the vote by opposition factions. Although he had no party affiliation, Khachatrian was supported by lawmakers from Prime Minister Nikol Pashinyan's ruling Civil Contract party.
Estonia exceeded Poland become the most competitive IT ecosystem in Central and Eastern Europe and Central Asia, revealed a new edition of a landmark report, Future of IT, published by Emerging Europe this week. Czechia closes the first three. Kosovo meanwhile saw the most significant improvement, climbing nine positions overall to tenth, while Hungary saw the biggest drop – down six positions to ninth place. Bosnia and Herzegovina has the least competitive IT sector in the region.
Payhawk, a payment and spending solution with offices in London, Sofia, Berlin and Barcelona, ​​raised an additional $100 million to expand its Series B funding round to $215 million. The new funding was raised at a valuation of US$1 billion, making Payhawk the first-ever Bulgarian company to achieve unicorn status.
---
Unlike many news and information platforms, Emerging Europe is free to read, and always will be. There is no paywall here. We are independent, not affiliated with or representing any political party or commercial organization. We want the best for emerging Europe, nothing more, nothing less. Your support will help us continue to promote this magnificent region.
You can contribute here. Thank you.