"We can have exponential growth in digitalization, with benefits for customers and organizations" – The Diplomat Bucharest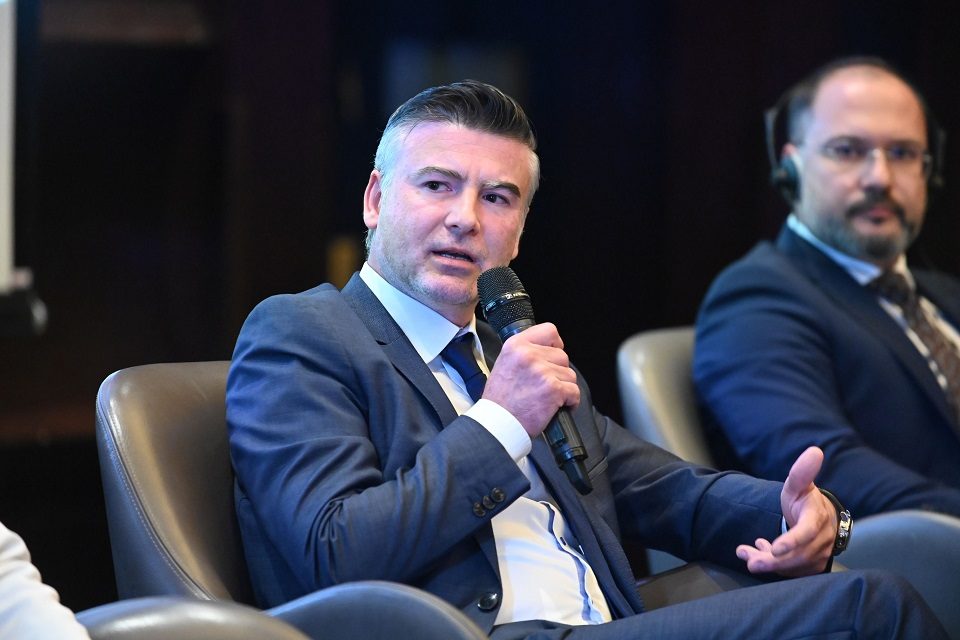 "There is a series of approaches related to the ability to understand customers' desires very quickly and very simply. And this ability to understand trends, to understand customer needs is given by the possibility of analyzing a lot of data related to the interaction of customers with various banking products or various suppliers, to understand their behavior, to proactively understand and anticipate the needs of these customers. . The more banks that have huge volumes of data can mine that data, the greater the ability to attract and retain customers.
This is clearly a huge opportunity in this segment, but we must exploit, of course, the need for certain investments, in education, in the creation of certain products that meet the needs of this segment, as well as the need to break out of a certain paradigm because, I'll give you an example, a certain area is susceptible to higher loan risk. Automatically, the loan office in this area will decrease. And automatically that will lead to the development of a trend in this area, not necessarily underdevelopment, but not growth, so it's a spiral that feeds itself. From this point of view, new elements must be found to bring in these models, which can take out certain areas or certain segments of this continuum", Stefan Baciu, Country Manager SAS Romania & Rep. Moldova said during the Financial Forum 2022 organized by The Diplomat-Bucharest.
"The areas of anti-fraud and anti-money laundering are very well regulated and can represent a kind of bottleneck in the context of accelerated digitalization and the need to interact as quickly as possible with banking products. But it can also be an opportunity to have a safe environment, to have customers of a certain quality, and to eliminate those bottlenecks by using technologies that can make this process very easy. And I have even noticed recently an increase in the interest of companies in this industry for this area of ​​anti-money laundering and anti-fraud because with digitalization and the intensification of transactions on multiple channels, it is necessary to be able to monitor these channels and take action proactively, and not to bear the consequences.
Working in the hybrid system and all this period of covid and remote working has accelerated digitalization. Digitization can mean a lot of things, from optimizing internal processes to easy interaction with customers. The fact is that many bottlenecks need to be solved. Some of them are more difficult to implement, such as facial recognition, others can be approached thanks to existing technologies and that we make available, technologies related to the analysis of the creditworthiness of customers, the risk analysis, anti-fraud analysis, the use of machine learning and artificial intelligence technologies that detect anomalies in very large volumes of data, which a human operator would not detect.
There is of course the problem of human resources and here we help and offer master programs to train specialists in the field of data science. We try to bring, beyond these technologies more and more in demand and more and more accepted on the local market, the resources necessary to understand and develop them continuously. And above all, we come with a very broad experience from all over the world and we talk about real projects and use cases that really deliver results. Banks are moving more and more towards convenience, towards speed, they want to be able to have an absolutely consistent message across all customer engagement channels, they want to be protected against fraud, to be anti-money laundering compliant and all this to happen very easily and quickly in the interaction with customers. The good news is that these things are possible, there are concrete examples in this direction, but it is necessary to focus more on these directions in order to be able to reach this potential of the market, with which we all agree that there is on our market.
The sooner we start and lay the foundations of a know-how in this digital field, the better and more than that we also whet the appetite for more advanced things. At the moment we are focusing on this area of ​​universities and post-graduate environment because we have noticed that the appetite is very high and the demand in the market is very high, there is a deficit in this area data scientists, specialists in advanced data analysis and the data shows us that the world is heading in this direction. It is clear that the volume of data is growing exponentially and the extent to which you are able to understand and put this data into practice, to obtain actionable and intelligent information, especially as the level of profitability increases. We partner with Babes-Bolyai University and we are working on initiatives with other universities to increase the number of data scientists.
It's a good time to go on, a good time brought on by a crisis, but let's look at the positive side. We're notorious for burning the scenes as people anyway and I think if we have the curiosity to understand, to adopt certain practices, certain use cases from other parts of the world, in conjunction with that ability to Burning the scenes, we can experience exponential growth in this area of ​​digitization, with benefits for customers and organizations alike. »
Full conference recording: https://www.youtube.com/watch?v=8mKuoh09GM4


Post views:
1,617
---